Over the past weekend we had a little LAN party.
Niklas (@Randalf98) and Stefanie (@StefanieJaeger) were also there.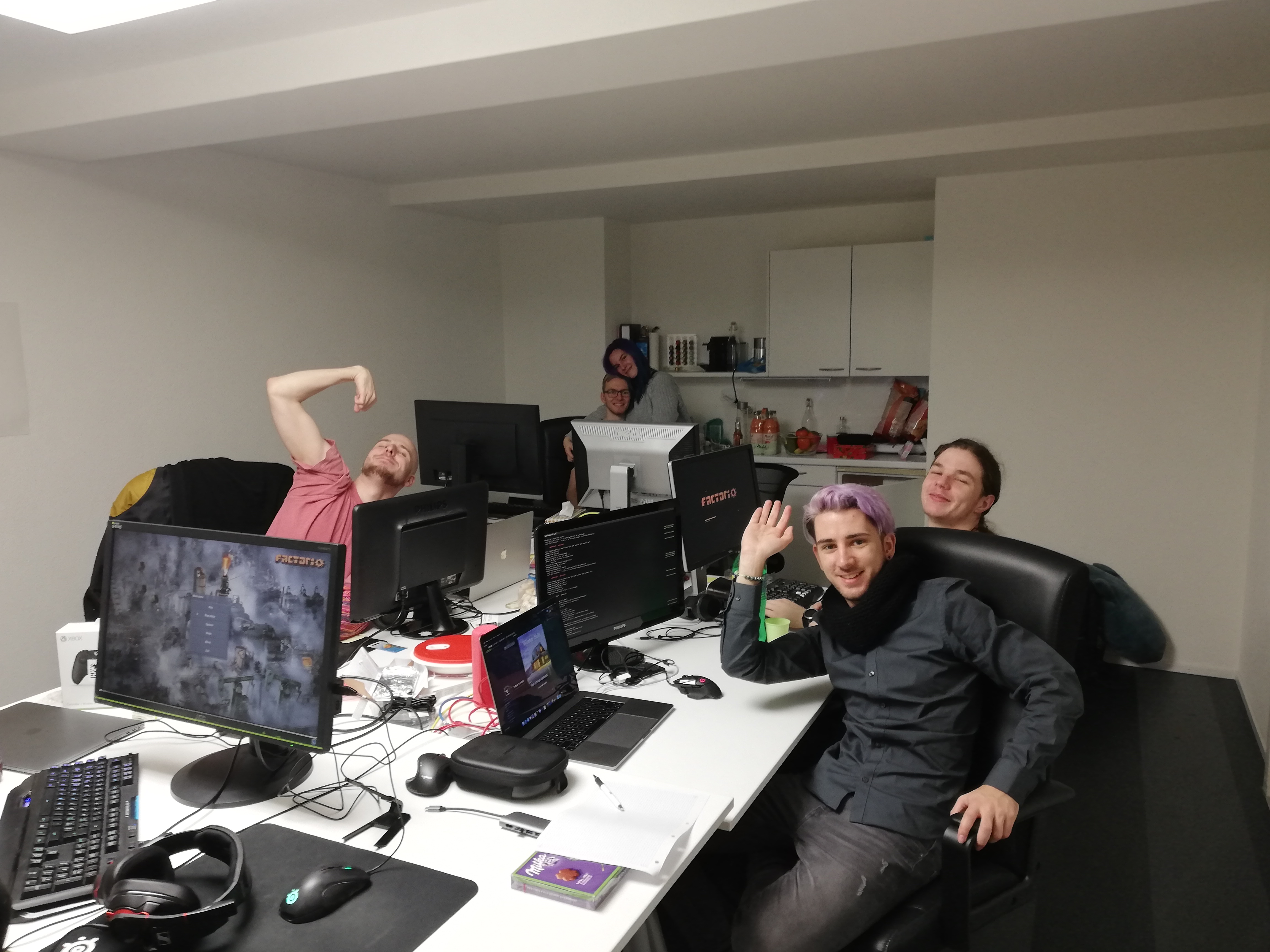 Hello, Stefanie here.
Let me tell you a bit about how Jeremy and I experienced the LAN.
The LAN started friday evening and lasted till early monday morning.
Foresighted as we (Jeremy) are, we packed all our stuff 1 day in advance. This included 2 towers, 2 screens, 2 mice, 2 keyboards (1 missing a keycap, thanks to my cat), 2 headphones, some stuff to be comfy, some food and most importantly my pet shark Thoru. All of this was packed into my Mom's car at 6am. We then headed off to work. At about 10am, my Mom arrived at Myelin Headquarters and we helped unpack (my workplace is about 2 minutes away by foot). After that, we went back to work.
We both had taken friday afternoon off to go to Cut and Candy and execute my semi-annual hair dying ritual. It was a success, I now had purple roots, nicely fading into blue towards the tips.
At about 7pm we arrived at the Myelin Headquarters and started getting our PCs ready. Thanks to Niklas, the others' PCs had already arrived.
Jeremy and I had planned on playing a bit of Factorio and starting our second ever try at CIV.
Well, we ended up with pretty much only Factorio (What a surprise!).
The others slept most of the nights at the Myelin Headquarters, but we went home for some privacy and a shower.
To bring the Lan-Party to a nice end, we all gathered under the small, plastic christmas tree (decorated with pokemon and tarfis ornaments) and exchanged presents.
All in all, we really enjoyed playing video games with 4 other people in a crowded room for 3 days. ;)
We would do it again in a heartbeat!
Thanks for having me,
Stefi out.